Paul Higday's Autobiography
The date of my birth was May 3, 1909 and the place was in the country, a few miles southeast of Pleasanton, Kansas. We moved to Pleasanton a year or so later to make it more convenient for my father to work there.
As far back as I can recall, there was exposure to music of some type, the earliest recordings I remember being those of Edison cylinder-type recordings. Most of the music was the popular music of the period, and I can also recall some band music being played. Each of my parents loved music, but were not technically knowledgeable about the subject, although my father did play the fiddle at country dances in his early years.
When I was 8 or 10 years old, we purchased a Beckwith player piano, with the rolls of music being similar to those we had for the phonograph. I can recall that there were a few excerpts from some of the better-known classical literature. The piano is still in use at the home of relatives. The purchasing of the piano caused a serious problem for me in that I was compelled to take piano lessons. I enjoyed music, but detested the lessons and the embarrassment of having to carry my music across town to my teacher's house. These lessons may have continued for a couple of years and, although I was made to practice a half hour or so a day, I learned little. I would not apply myself, and my mother, not being a musician, could only suspect that I was not using the allocated time constructively.
In order to make it possible for my brother, Clyde, and me to have access to a university education, my parents decided to move to a university town. After visiting two or three schools and towns, they selected Columbia because they liked the school and the town, and because they thought it provided the best opportunity for my father to continue in his same business. This was in 1923 and my brother Clyde enrolled in the fall at the university and I enrolled as a freshman at the old Columbia High School on North Eighth Street.
My serious association with music began during my first or second year of high school when the music director went to different classes asking for volunteers for the school glee club. For some reason, I volunteered, very likely because the director (Mrs. Beasley) was quite attractive and had the most gorgeous golden red hair that I had ever seen.
I was very active in the glee club throughout high school and, when in the university, joined the glee club under Major Herbert Wall and later his successor, Mr. Bryant. It was a good club and an enjoyable experience, because we entered contests and made a few trips throughout the state by train. I also sang in the university chorus for several years under Dean Quarles, a fine musician and director. About this time, I began taking piano lessons again and singing in church choirs, the first being at the Baptist church under Professor Cox. In return for my singing, he would give me a voice lesson each week. Later I sang for a short time at the First Christian Church and at the Methodist Church under Mr. Bryant. After my school years I began singing at the First Presbyterian Church where I later became a member and was active in the choir and the church for many years. My greatest ambition was to sing professionaly in operettas, but I did not possess a good enough voice to do so. I was aware of that fact, however, and continued to do what I was capable of doing and loved it.
My first attachment to and affection for the music of Wolfgang Amadeus Mozart is recalled as clearly as though the experience had happened earlier today. The time period was during the late thirties or early forties and I was in my car driving with the radio turned on, listening to some classical music. I lived in the downtown area at the time, and recall parking the car and listening to the remainder of the selection being played and realizing how truly unusual and beautiful it was. It created an emotional experience for me unlike any other in my previous exposure to music. From the moment the selection ended and the composer was announced as Mozart, I was a total captive and lover of his music. I would listen for his music and would always be uniquely pleased when it was played, and would suffer a small degree of disappointment when I learned the selection was by another composer. My love of his music continued and further developed into an affection for, and an understanding of Mozart the man.
In recent years, after rather universal publication of the many letters written by Mozart and his family, it has become popular for some authors to criticize the character of the composer. It is true that many of his letters were somewhat earthy in content, as seemed to be the custom and practice of the period. It is obvious from reading them that he possessed many of the frailties common to us all. It is also true that some of them could not be surpassed in depth of emotional content and human understanding. To me and to the others who are similarly afflicted with the man and with his genius, these attacks and comments are of absolutely no significance. We have discovered the precious quality in his music that is not to be found in that of any other composer. We know that he was a special individual and we who understand him know that he can communicate to everyone in a way not possible by any other person. We know that he possessed a character which justifies in us a deep sense of gratitude and reverence. It is this feeling for the music and for the man that I wish for every person to experience. It is a feeling which is indescribable and it has to be an ultimate of human experience.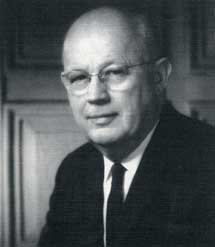 Recent Performances
| | |
| --- | --- |
| 6/29/18 | La Bohème featuring Resident Opera Artists |
| 6/24/18 | Mostly Mozart Concert featuring Resident Opera Artists |
| 6/25/17 | Mostly Mozart Concert featuring Resident Opera Artists |
| 6/17/17 | La Traviata featuring Resident Opera Artists |
| 7/7/16 | Mostly Mozart Concert featuring Resident Opera Artists |
| 6/24/16 | Die Fledermaus featuring Resident Opera Artists |
| 6/26/16 | Die Fledermaus featuring Resident Opera Artists |
| 11/20/15 | The Juilliard Quartet |
| 7/11/15 | Angie Zhang, piano, with the Missouri Symphony Orchestra |
| 6/15/15 | The Ariel Quartet |
| 6/16/14 | The Dover Quartet |
| 1/30/14 | The King's Singers |
| | More performances... |
Mission Statement
In consideration of my love of music and particularly my appreciation for Wolfgang Amadeus Mozart, the man, the composer and musician, it is my wish and desire... to make the pleasure of music and in particular the music of Wolfgang Amadeus Mozart more readily available to the general public in the City of Columbia, Missouri, and the surrounding areas.
- Paul D. Higday